Who Are The Neon Angels?
Hailing from Nashville, TN, The Neon Angels are ready to rock!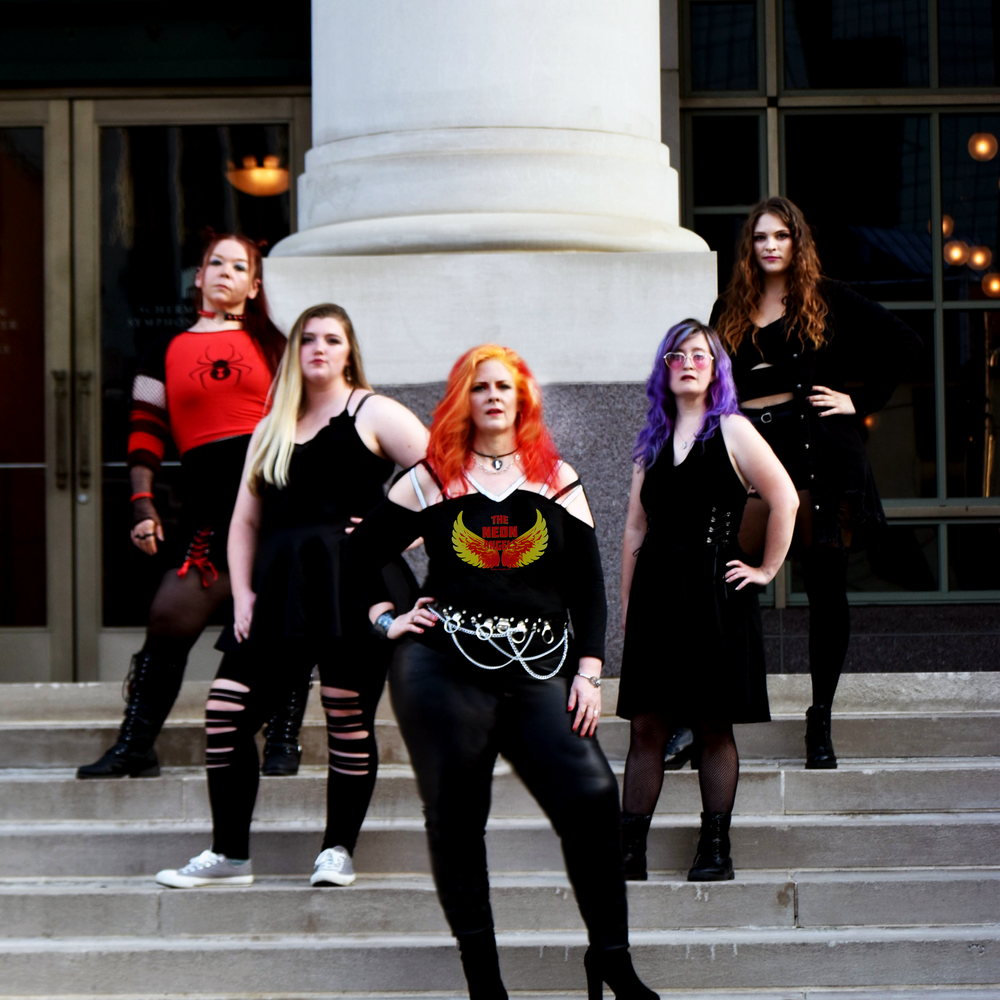 The Neon Angels are an all-female rock group from Nashville, TN.
The founder of The Neon Angels, Theresa Portilla, got her first taste of life as a traveling musician when she was a child traveling with her father. Theresa says, "My first crib was a pool table. The bar patrons would watch me while my dad performed and my mother waited tables. We would eat Beenie Weenies one night, and steak the next." 
Theresa carries her father's rock and roll spirit with her drawing inspiration from the classic rock sounds of Led Zeppelin, and the raw energy of Motley Crue.  However, her most prominent influence is Joan Jett, and The Runaways who were an all-female rock group from Hollywood, CA started by Joan Jett in 1975. While watching old videos of Joan Jett and The Runaways, Theresa was inspired to purchase her first guitar and amp spending only $80.
Fast forward 4 years, Theresa has upgraded to a Gibson Les Paul, Jr (a modern version of Joan Jett's famous Melody Maker) written several songs, and recorded them with The Neon Angels, including their first single, "Perfect." The Neon Angels have played in several notable venues around Nashville like Bowies and The Cobra.  
The Neon Angels officially released "Perfect" on September 10, 2022, World Suicide Prevention Day, in honor of several close friends and family members who succumbed to suicide. "Perfect" can be interpreted several ways, but the true meaning tells the story of unconditional love for others regardless of their imperfections, disabilities, race, sexual orientation and gender. Theresa goes on to say, "We want to share the message of hope and love, letting everyone know YOU are perfect to us!"