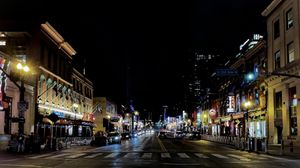 BIO
The Neon Angels are an all female rock group from Nashville, TN. The founder and front-woman, Theresa Portilla got a first-hand taste of the touring musician life traveling with her father, Arti (singer, songwriter & guitarist). Ms. Portilla carried her father's rock and roll spirit, drawing inspiration from the classic rock sounds of renowned bands such as The Runaways, Led Zeppelin and Motley Crue. Joan Jett and The Runaways resonated so deeply with Ms. Portilla that she was inspired to purchase her first amp and guitar for a combined $80.
Fast forward 4 years, Ms. Portilla founded The Neon Angels - writing several songs and recording some of them with her new alliance of female rockers. She even upgraded to a Gibson Les Paul, Jr (a modern version of Joan Jett's famous Melody Maker). On September 10th, 2022 (World Suicide Prevention Day) The Neon Angels released their first single, "Perfect" in honor of close friends and family members who succumbed to suicide. The track can be interpreted several ways but the true meaning tells the story of unconditional love for others regardless of their imperfections, disabilities and differences. The band strives to share the message that there is always hope and love in the world.  Following the release of their debut single, Ms. Portilla was quick to book the band at local reputable venues such as Exit/In, The Cobra and Bowies.
As the band dives into 2023 with 3 songs released, they continue to write music, build their team, play more shows and spread awareness. They are building a strong foundation with a dedicated fanbase to encourage people to carry on and rock on!